Caring for your senior dog with age-related issues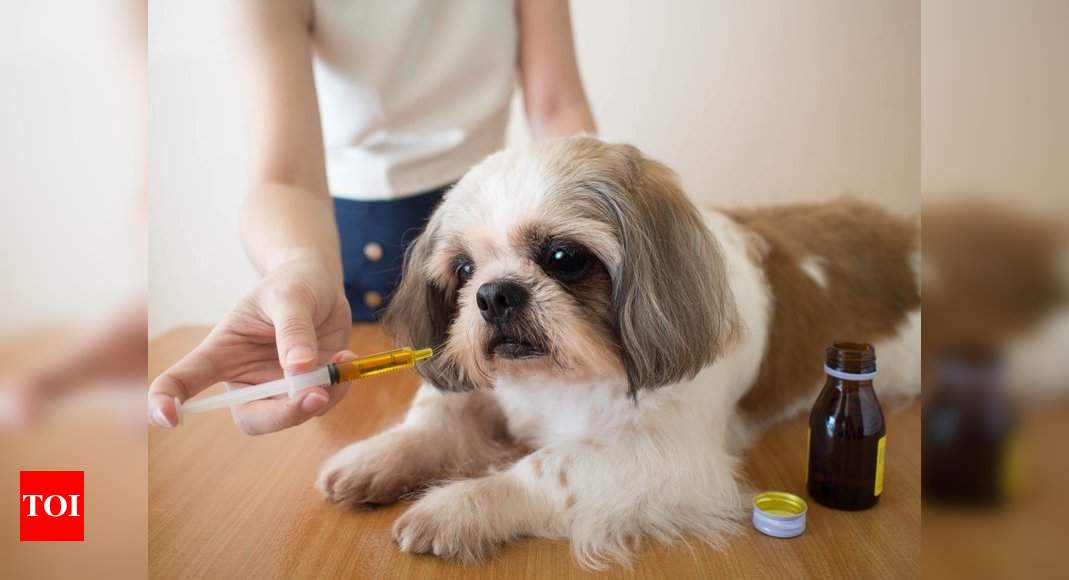 For us our dogs will always be our babies but eventually the day will come when they will pant a little faster, walk a little slower and sleep more often.
Our senior dogs can mimic the same issues that humans face as they age. Heart disease, vision problems, arthritis, and diabetes are common problems that older dogs suffer from.
But thanks to modern medicine and advancements in pet health products, extending the lifespan of our dogs has become easier and more accessible. Incorporating healthy foods and habits early in life helps them in their old age.
When is a dog considered senior?

It depends on the size and breed of your dog. For example, small dogs like Chihuahuas are not considered old people before the age of 10 or 12, but a Great Dane would reach old age at the age of 5 or 6. Besides their size and race, genetics, environment and diet also play a role in determining their lifespan. Once they reach their senior status, you need to adopt a different routine and lifestyle for them. Here are some things you can do to help your senior dog:
Frequent visits to the veterinarian

A visit to the veterinarian at least twice a year is essential. Frequent checks at the vet can ensure early detection of any health issues and ensure your pet is in top condition. Older dogs are often prone to problems like hip dysplasia, arthritis, diabetes, and cancer. Detecting these problems early can help in their treatment.
Maintain a healthy diet

Obesity is a common problem in older dogs. Dealing with obesity-related problems as well as problems associated with old age can become difficult. Add these foods to your pet's diet to keep them healthy:

1. Foods rich in omega 3 like fish and yolks

2. Bone broth to strengthen bones and support joints

3. Probiotics to better digest and absorb nutrients

4. Fish oil or glucosamine
You can also consult a veterinarian for a personalized diet that would suit your senior dog's dietary needs.
Exercise

Slowing down with old age is normal, but being inactive is not. Encourage your dog to get some exercise, but be careful not to overdo it. Take gentle, less strenuous walks every day and watch their breathing and gait while doing so. Keeping their senses active is important for their mental health, so change the route of your daily walks, that way they can sense a new environment. Introduce new toys like food puzzles to stimulate their brains. Swimming is also a great exercise for senior dogs, as the water provides support and doesn't put a lot of strain on your pet's joints.
Take care of their painful joints

Arthritis is the most common problem that older dogs suffer from. You can choose supplements to improve their bone health. While there are many pain relievers for dogs, go for holistic approaches and alternative treatments that provide pain relief for your dog without any side effects. Cannabis leaf extract oil is a natural, safe, and therapeutic way to relieve pain in their joints. It is especially beneficial for dogs with hip dysplasia and arthritis.
Homeopathy, Bach flower therapy, physiotherapy, hydrotherapy like swimming, acupuncture, and massage are alternative treatments that can help relieve your elderly dog's pain.
At home, you can place warm towels on their aching joints or massage where it hurts.

Some senior dogs also benefit from orthopedic beds.
Protect your home for seniors

Just as you once protected your home from puppies, now you need to make adjustments to your home to make it age-proof. Some senior dogs may experience problems with vision, hearing, and mobility. Block the stairs for them to prevent accidents, place rubber mats or rubber mats on slippery surfaces, and invest in special handrails or stairs so they can climb easily.
Additional grooming sessions

Older dogs have a harder time grooming themselves. Help them groom themselves, regular brushing of the coat can help spread the natural oils throughout their coat and it is also a great way to check for new bumps, bumps, cuts or scratches. This way you can also spend more quality time with them.
Dental hygiene

Dogs become more prone to oral infections as they age. Dental disease can affect your dog's heart and kidneys. Therefore, it is important to maintain dental hygiene through regular brushing and professional cleaning. Brush your dog's teeth with a pet-friendly toothbrush and toothpaste, never put your fingers in your dog's mouth. Choose a brushless method like a dental spray if your dog doesn't like brushing.
Keep them happy

– Go the extra mile not to let the lethargy of old age get on your pet. If your dog enjoys socializing, organize games with dogs of other ages. Watching a young puppy jump can encourage him to be happy and to play.
– Take them on special outings, maybe a car adventure or a new neighborhood for your walk or a visit to a relative.
– Keep their minds sharp and stimulated by teaching them new tricks. Yes, your dog can still learn new tricks.
– Play more games to keep them active and provide them with a way to use their energy within their limits.
Pay more attention

Watch for changes in appetite, behavior and weight. Watch out for dental problems or any lumps, bumps or lesions, call your vet if you notice anything unusual. Be more careful by giving them your time and love as well. Time spent with you is what your senior dog would treasure the most.
Contributions from Dr Sonal Rane, Senior Veterinarians, Wiggles.in